When some UK festivals recently revealed their line-ups, there were the familiar cries of 'where are all the women'?
One of those in the spotlight was Kendal Calling in Cumbria, whose first swathe of acts was predominantly male.
Emma Zillmann, the festival's booker, admits the criticism was "completely valid".
"I feel the same way," she says. "I have this conversation every year. It's not changing quickly enough."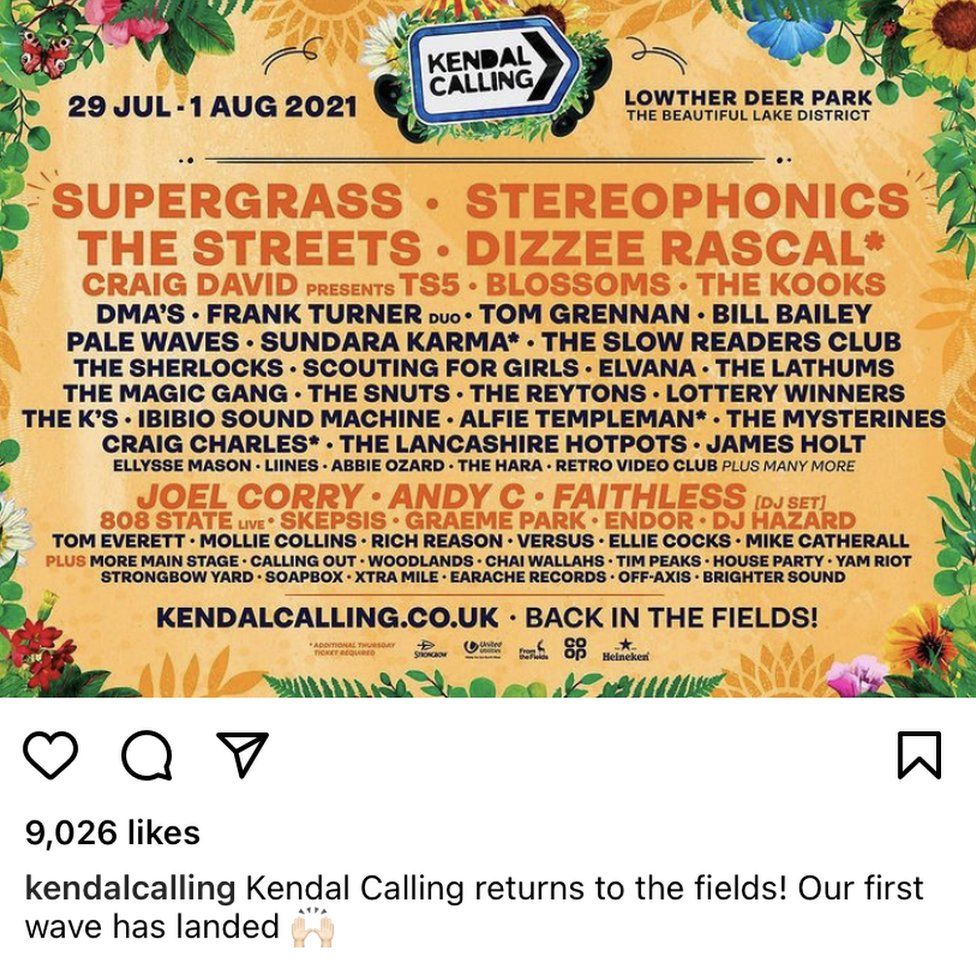 Before the pandemic, the issue of achieving gender-balanced festivals was high on the industry's agenda through various schemes, such as Keychange, which aims for a 50/50 split across all line-ups.
Last year, a new free-to-use database of female artists was published, providing details of more than 4,500 musicians in all genres of music.
And Glastonbury's Emily Eavis has previously said her festival needs to achieve a gender balanced line-up as soon as it can.
Organisers of Kendal Calling stressed their initial line-up announcement only reflected about 20% of the full programme, but Emma Zillmann acknowledges the changes aren't taking place "higher up on the bill".
"It's about supporting women and gender minority artists from the bottom up. Remember that we're trying to undo years and years and years of discrimination, and it's just going to take longer to do than maybe it should."
The festival sold out in record time, without the full line-up being revealed.
Since she's been working with the festival, Emma's increased the representation of female and gender minority acts from approximately 14% in 2016 to 31% in 2019.
She's trying hard to achieve an even split and "skews more female acts on the lower stages" when she can.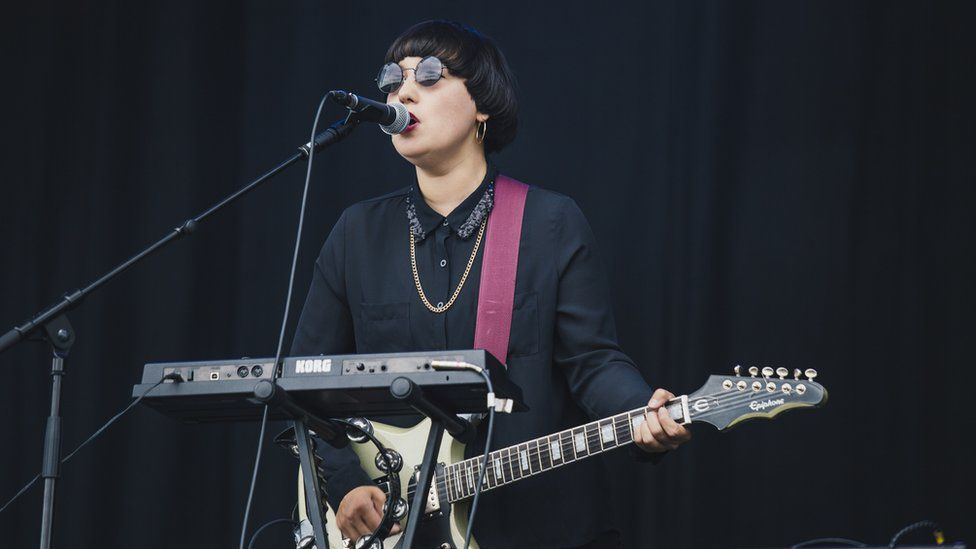 Pins, who have an all female line-up, have been festival regulars for years, with slots at Isle of Wight festival, Kendal Calling and a main stage appearance at Reading and Leeds.
The group's bassist, Kyoko Swan, feels change is happening too slowly and line-ups can easily become "stale".
"It's the same old boys playing the same positions in line-ups year upon year upon year. What good is that going to do anybody?
"It's not going to be refreshing and it's not going to introduce any kind of diversity."
She feels the gender conversation has been "forgotten" during the pandemic.
"Just bring in more diversity. Whether that's gender or women of colour or anything like that. Think about what you're giving fans," she says.
There are many factors at play when it comes to booking festivals. The process has been compared to spinning plates, with some acts being unavailable for certain dates or exclusivity deals preventing them playing a rival event. Budgets have to be considered too.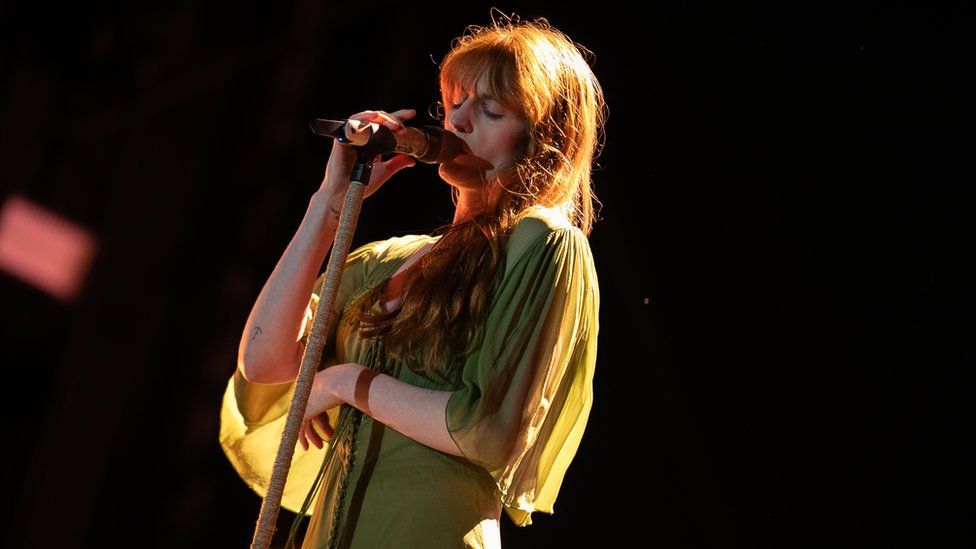 Maxie Gedge, UK project manager for Keychange, is disappointed because she saw the return of the live sector as a "moment where gender equality should be considered more than ever before".
"I think the pandemic has been a bit of a reset button for everyone."
The feeling among many in the music business and live sector is that the problem of poor gender representation is industry-wide.
"The music industry – traditionally – is a boys' club," says Maxie.
"We're aiming to not just change representation but change the culture from intern level to the CEO."
She's also not buying the argument that audiences are so desperate to get back to festivals, they don't really care who they're seeing on the stage.
"Audiences are not passive. We know the talent is out there, it may just require scratching below the surface. We know there are awesome women and gender minorities across the board who are absolutely ready to be on those stages.
"They want to be entertained. They want to see new things. They want to see people who might not look like them. So I think it's about challenging your usual ways of doing things."
Credit; BBC.COM