TV presenter Alex Beresford has said he has experienced "relentless racism" on social media since Piers Morgan's departure from Good Morning Britain.
Last month, the pair clashed during an on-air debate about the Duchess of Sussex, prompting Morgan to walk off set and later exit the show.
"Since then I have been subjected to relentless racism myself on social media," Beresford said.
Writing in The Telegraph, he also criticised a new report about racism.
Earlier this week, The Commission on Race and Ethnic Disparities published a report which examined issues of race in the UK.
The Commission was set up following the Black Lives Matter protests last summer, sparked by the death of George Floyd in police custody.
The report found the suggestion that the UK is institutionally racist was not borne out by evidence, and the country no longer had a system rigged against minorities.
This was backed up by factors such as the shrinking racial pay gap, the high performance of school pupils from ethnic minority groups, and the increase in diversity in professions such as law and medicine.
It added family structure and social class had a bigger impact than race on how people's lives turned out.
'False sense of hope'
However, the report's publication on Wednesday was divisive. Many campaigners, think tanks and unions said they felt let down by the findings, and that the report had not captured the full picture in the UK.
Responding to the report's findings in The Telegraph, Beresford said: "That may be what the government wants to believe, but it does a disservice to this country. If we acknowledge there is racism in Britain – as the report does – then we have to acknowledge it will find its way into institutions.
"The report gives a false sense of hope that our work is done and will simultaneously give social media racists the comfort to push a little bit further as they hide in plain sight."
A spokesperson for the Commission on Race and Ethnic Disparities said: "We reject this assertion, the report found evidence that outright racism does exist in the UK and has made strong recommendations that the EHRC [Equality and Human Rights Commission] be given the resource it needs to tackle the issue in this country.
"However, the report also highlights many instances of success among our ethnic minority groups, in education and health, something which we should recognise and learn from. Commissioners have also made clear that factors such as deprivation, geography, family structure and sex all merit consideration before confirming that racial discrimination is driving different outcomes between groups and that is conveyed in the report we have presented to government."media captionInstitutional racism has become a 'catch-all phrase', Tony Sewell says
Commission chairman Tony Sewell told the BBC on Thursday: "No-one denies and no-one is saying racism doesn't exist. We found anecdotal evidence of this. However, evidence of actual institutional racism? No, that wasn't there, we didn't find that."
In a statement issued after the report was published, Prime Minister Boris Johnson said it was "right" that ministers now consider its recommendations in detail and assess "the implications for future government policy".
He added: "The entirety of government remains fully committed to building a fairer Britain and taking the action needed to address disparities wherever they exist."
Social media break
Beresford said he had taken a break from social media following the backlash to his debate with Morgan.
"I have been forced to step away from Twitter and Facebook myself, because it was getting too much. I am a strong person, but I am not made of steel," he said. "These are just the past few weeks of my own, very much lived experience of racism in Britain."
He added: "Social media has clearly had an impact on our ability to engage in open discourse and listen to opposing views. In order to move the conversation on we will have to have those difficult conversations."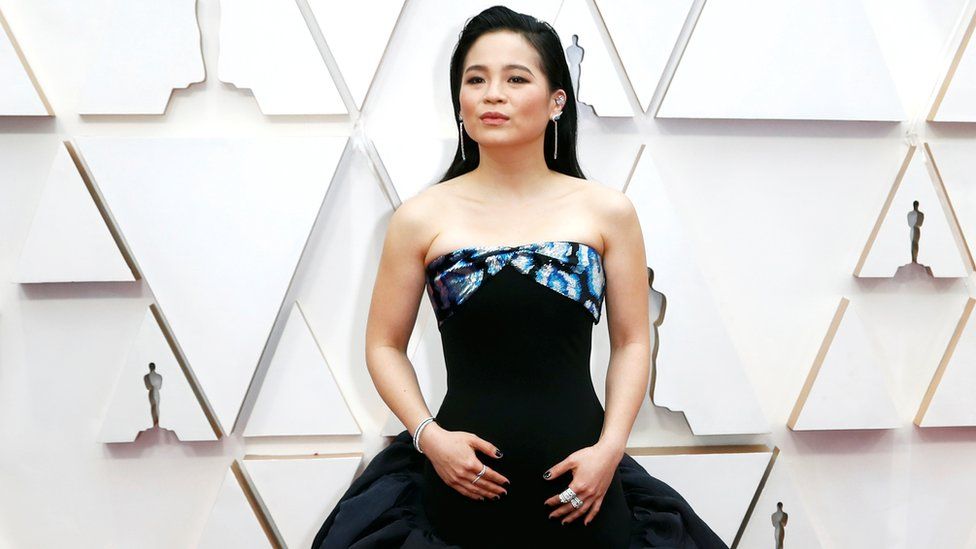 It follows former Arsenal and France striker Thierry Henry's exit from social media last month due to racism and bullying on platforms. He said the problem was "too toxic to ignore", adding: "It was time to make a stand."
The UK government has threatened social media companies with "large fines" which could amount to "billions of pounds" if they fail to tackle abuse on their platforms.
Other celebrities to have quit social media over harassment include Kelly Marie Tran, the first woman of colour to have a lead role in a Star Wars film.
"It wasn't their words, it's that I started to believe them," Tran said in 2018. "Their words seemed to confirm what growing up as a woman and a person of colour already taught me: that I belonged in margins and spaces, valid only as a minor character in their lives and stories."
Fellow Star Wars actor John Boyega and footballer and campaigner Marcus Rashford have also previously spoken about being abused online.
Piers Morgan clash
Beresford's clash with Morgan on Good Morning Britain came during a discussion about the duchess's interview with Oprah.
Morgan said he "didn't believe a word" Meghan had said in the course of the interview.
The broadcast of the interview renewed the debate about whether the duchess's treatment by the media was motivated by racism.
"The point about covert racism is you know it exists because you have experienced it – but it is much harder to prove," Beresford wrote in the Telegraph.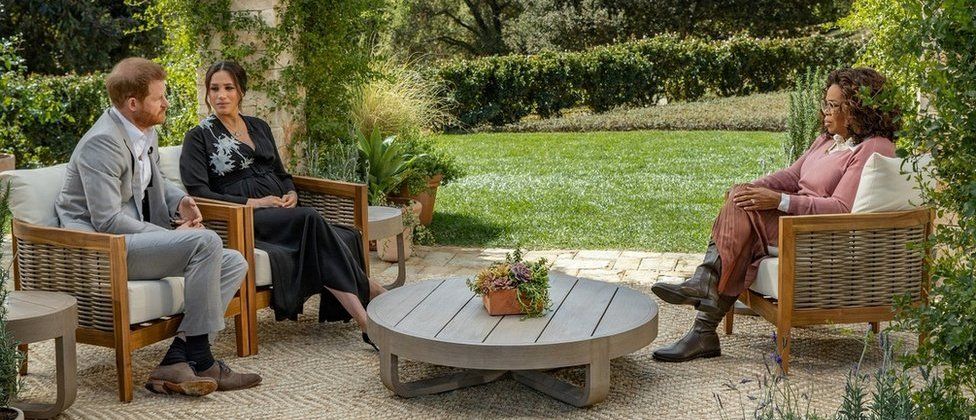 Beresford has consistently defended Meghan. "When I was a child the thought of a 'mixed race' princess in the British Royal Family was as far-fetched as that of a black president of the United States," he said in his column.
"Both Meghan Markle and Barack Obama will go down in history for breaking barriers in elite institutions, but you only need to visit the comments section beneath online articles on either of them to see we've not necessarily progressed as far as you'd hope."
The duchess alleged in the interview that she was not allowed to seek help for her mental health, telling Oprah that she had had suicidal thoughts.
She also claimed one member of the Royal family inquired as to what the skin tone of her then-unborn child would be, and said that she and the Duke of Sussex were married by the Archbishop of Canterbury in a private ceremony days before their public wedding.
"You know, three days before our wedding we got married," Meghan told Oprah. "No-one knows that. But we called the archbishop and we just said: 'Look, this thing, this spectacle is for the world, but we want our union between us.'
However, this account was disputed by the archbishop earlier this week.
Justin Welby said: "I met the Duke and Duchess of Sussex several times in a private and pastoral setting before the official ceremony on Saturday 19 May 2018. That day was the day of the marriage. If I had signed the certificate on a different day, I would have been committing a serious crime."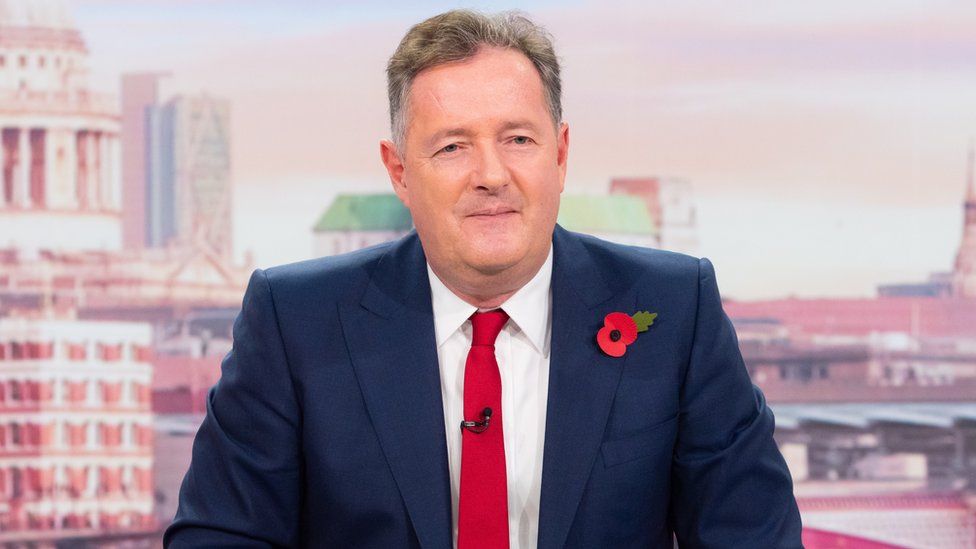 Beresford's involvement in the on-air debate about the Oprah interview was prompted by a request from Morgan to include him, according to the former GMB presenter.
"Alex Beresford, GMB's occasional stand-in weatherman, messaged me saying I needed to better understand Meghan Markle's racism claims from the perspective of mixed-race people like himself. I told the team to get him in tomorrow so we can debate it on air," Morgan wrote in the Mail on Sunday.
The subsequent debate led to Morgan's departure. Relations between Beresford and Morgan have reportedly remained strained in recent weeks.
Morgan revealed in his newspaper column he had "had nice messages from all the other GMB presenters, apart from Alex Beresford".
Credit; BBC.COM