Hortifresh West Africa, a programme supported by the Embassy of the Kingdom of the Netherlands, which has prioritized commercial agriculture in its strategic plan, has opened the maiden edition of its fruits and vegetable fair in Accra, Ghana.
Hortifresh is aimed at establishing sustainable and internationally competitive fruit and vegetable sector that contributes to inclusive economic growth, food and nutrition security in Ghana and Ivory Coast.
The fair which is scheduled to run from July 2nd to 5th 2019, brought together over hundred organisations operating in the horticulture sector to exhibit their products to the general public and sensitise the public about the availability of healthy locally produced fruits and vegetables.
The Netherlands Ambassador to Ghana, Ron Strikker, speaking at the launch indicated that Ghana's fruits and vegetable sector offers exciting opportunities for growth given the steady increase of high value domestic markets and export opportunities.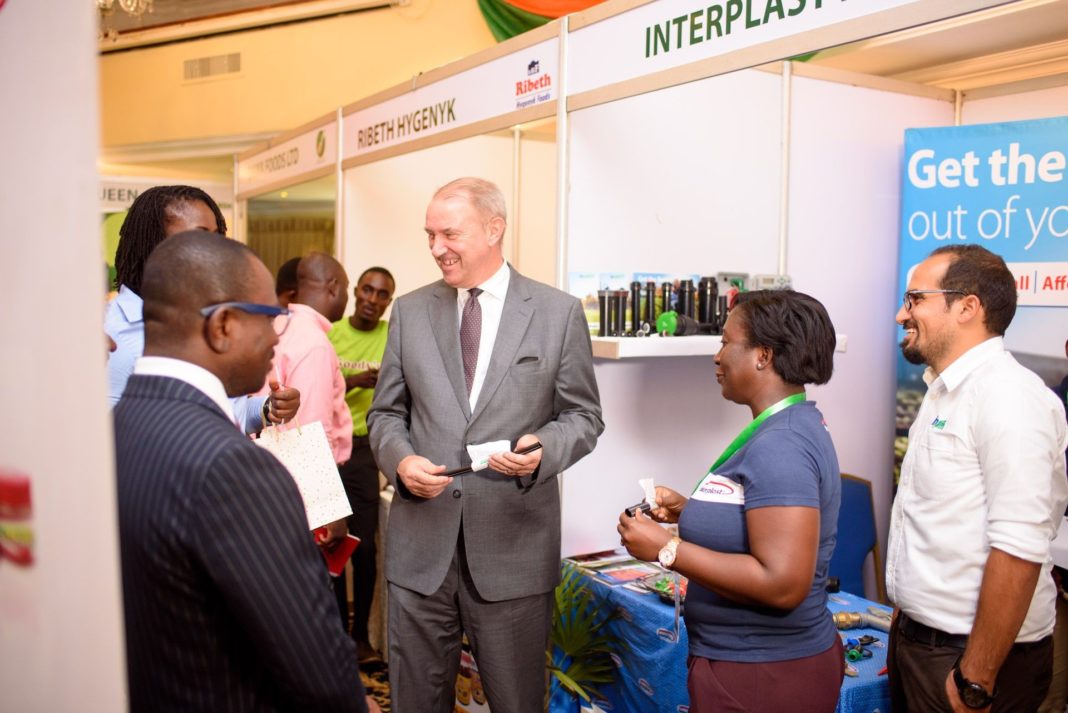 "Over the years, the horticulture sector in Ghana has seen three percent growth rate in value and it goes beyond any doubt that the potential for further growth is huge.
"Hortifresh employs successful Public-Private Partnership (PPP) to develop a competitive and sustainable vegetable sector. This PPP approach now includes fruits and the focus has become a regional one," he said.
The four-day event has been designed to include different segment such as seminars, business platform meeting and exhibition awards.
Deputy Minister for Food and Agriculture, Kennedy Osei Nyako, reiterated governments commitment to promoting agriculture in the country which influenced the introduction of flagship programme; Planting for Food and Jobs and most recently Planting for Export and Rural Development.
Also touching on the temporarily suspension that government placed on export of some vegetables, he indicated that stakeholder engagements are underway with the Association of Vegetable Exporters to ensure the best practices are upheld and the companies that meet the criteria are given to green light to start exporting.
"The last assessment we did about a month ago saw only two companies meeting the criteria so they have been cleared to export and we will be meeting the association again for the second assessment, after which we will let them know those that have met the standard," he said.
Programme Manager, Hortifresh West Africa, Sheila Assibey-Yeboah, said: "we consider this gesture as an avenue to develop a conducive business climate for dynamic entrepreneurs who are actively taking leaps towards being competitive in the global horticulture space."
Hortifresh runs until 2021 and aims to reach 15,000 farmers with 20 percent increase in productivity, increase turnovers and export volumes of businesses supported by 25 percent.
The programme will engage the horticulture sector through instruments such as; support to strengthen the enabling environment, financial support services, technical assistance in business management and agronomy and creating avenues for youth employment among others.
ghanaalert.com