CRISTIANO RONALDO begged Matthijs de Ligt to join him at Juventus this summer after the UEFA Nations League final on Sunday.
That's what the Holland defender admitted after Portugal won the inaugural tournament.
De Ligt is currently the most sought-after talent in world football, and is reportedly wanted by five teams.
Manchester United and Barcelona were originally believed to be the two frontrunners for the 19-year-old, but now they could both be beaten to his signature from elsewhere.
Juventus are also on De Ligt's radar, however, and apparently their star man Cristiano Ronaldo asked him to join.
The centre-back sensation was seen talking to Ronaldo after Portugal's 1-0 win over Holland in Sunday's final.
And when pressed on what was said afterwards, the teenager confirmed that Ronaldo had tried to recruit him.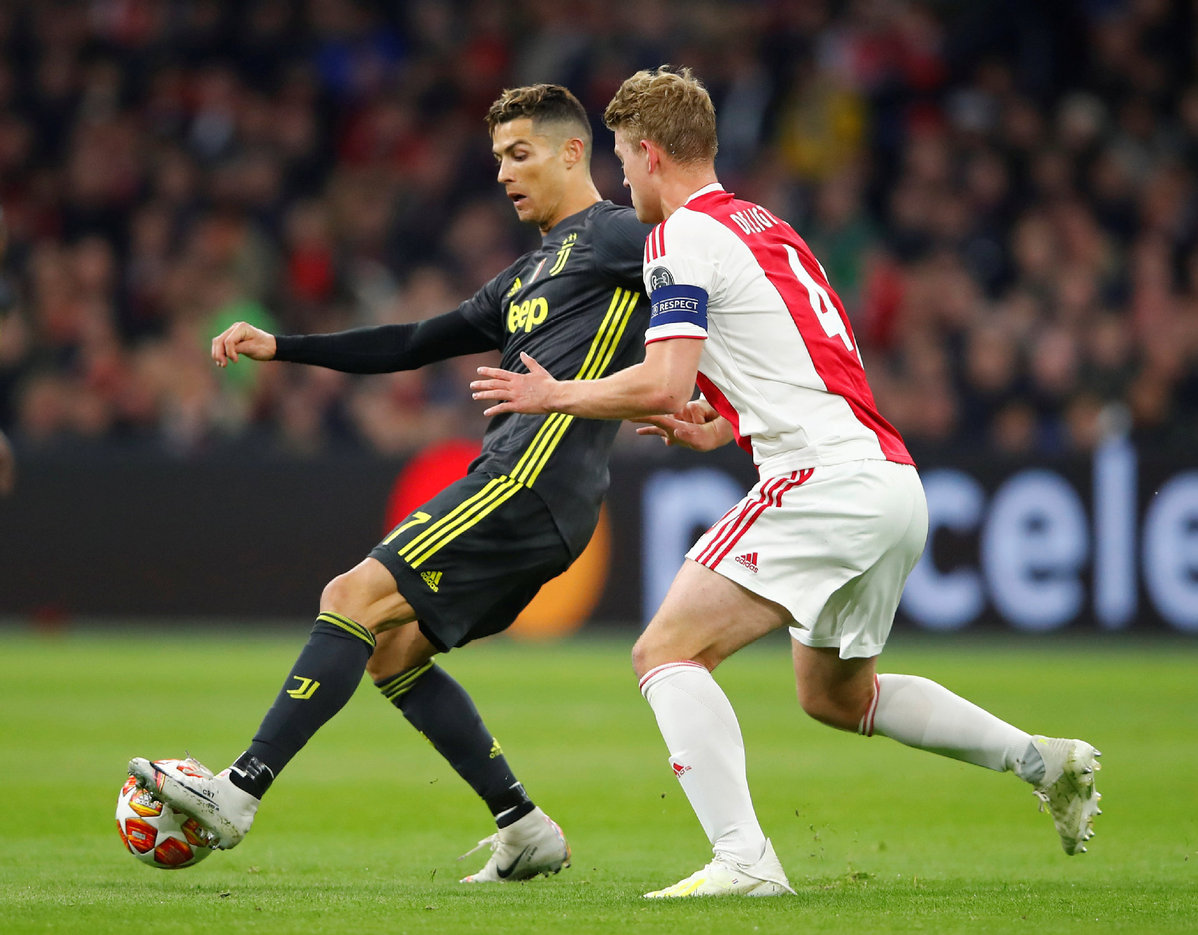 "He asked me to come to Juventus," he told NOS when asked what the conversation was about.
"I was a little shocked by that question, that's why I laughed. I didn't understand him at first.
"Just after the game you just feel bad that you've lost, that's all you're thinking about."
Juventus are considered to be rank outsiders for De Ligt, with reports suggesting he will choose between Barcelona and PSG.
But the defender refused to get drawn into speculation, and hinted that he will take his time before making his final decision.
"Now I will go on vacation, I'll think carefully about what is best for me and then I'll decide," he continued.
"For a young player like me, it's important to go to a club where I can play consistently. That's the main issue."
De Ligt's old Ajax team-mate – Frenkie de Jong – last week tried to advise the defender to join him at Barcelona, who he signed for in January.
"He has to make his own decisions," De Jong said after Holland's 2-1 win over England. "Of course I would like him to come to Barcelona but we will see what happens. It's up to him."
source: ghanaalert.com